Healthy interest means Six Nations can bank on finding sponsor
Not only did the weekend see the curtain draw on this season's Six Nations, it proved to be the final act for one of the largest sports sponsorships in recent times – Royal Bank of Scotland's 15-year title sponsorship of the RBS 6 Nations.
Only eight years after the dawn of professional rugby in 1995, RBS took on the role of title sponsor of one of the world's leading rugby properties. The Northern Hemisphere's flagship competition has enjoyed continued success off the pitch throughout this period. Expanding their European footprint with Italy joining in 2000 combined with consistent growth in television, digital audiences and record breaking attendances has seen the Six Nations blossom into the commercial giant it is today.
The bank's turbulent performance during the same period however did not mirror that of the Six Nations. Having kicked things off in 2003 in 'the good times', the sponsorship proved to be a great marketing platform for RBS in Britain and Ulster Bank in Ireland, owned by the RBS Group.
Such is the lure of the Six Nations, that a seismic downturn in the economy in 2008 coupled with a catastrophic computer systems failure across the RBS bank network in 2012, costing them hundreds of millions, did not deter the bank from renewing its title sponsorship.
Having signed a four-year extension in 2009, the bank began to withdraw from their other global sponsorships across both motorsport and golf. Despite the technical crisis, 2013 saw RBS further cement their rugby strategy when they re-signed for a further four years. This time having to fork out £11 million per year, a 70% increase on their previous deal.
While this may seem ludicrous to some, it reinstates the belief that sponsorship is a crucial form of marketing, particularly in challenging times. For example, immediately after the technical glitch, Ulster Bank pulled a significant number of traditional adverts and the coming months lead to an increased focus on their sports sponsorships to win people over in a difficult time.
If you need further verification of this, ask AIB, who have steadily increased their investment Gaelic Games since the crash, using sponsorship and their innovative 'The Toughest' marketing campaign to help shift the reputational issues they suffered as part of their bailout.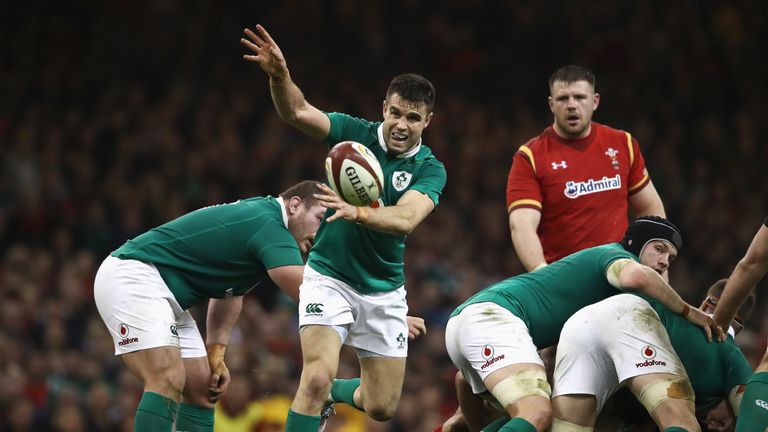 So, what next for the Six Nations? Well, Chief Executive John Feehan has been on the hunt for a replacement and it is believed any new deal the Irishman lands will be closer to £15 million per annum.
The consistent rise in sponsorship fees is in line with its continued rise in scale. A recent study by UEFA saw the RBS 6 Nations top the list of most-attended global sports events, reaching over one million across the fifteen games in 2015.
While other sports both home and abroad battle with decreasing television viewing figures in the changing face of how we now consume live sport, rugby is one of the only sports that can boast an increase.
Their combined television and digital audience for the entire Six Nations championship in 2015 topped 140 million in 2015, a staggering 12% increase on the previous year. Compare this to a drop of 8% in American Football and a downward trend in the Premier League. Something TV3 have clearly recognised as they successfully outbid RTE and will take over as broadcast partner from next season.
Despite the progressive commercial trends, the Six Nations continue to resist the temptation to increase the size of the Six Nations to seven or eight teams. This week, Rugby Europe stepped up its efforts to achieve this by submitting a formal request to open the tournament to other countries. With Italy having slipped behind Georgia in the world rankings it would appear on paper at least to provide a case for this argument.
While Georgia and Romania will have to sit tight for the time being, expansion at some point is inevitable and with any increase in the scale of the tournament would come greater sponsorship opportunities and fees.
Despite rugby's challenges around the physicality of the game and participation numbers, there is no doubt about the growth of the game as a whole and its commercial value and brands are queueing up.
A trend in current marketing campaigns around Irish rugby has seen a more authentic relationship develop between the sponsor and the team. A close tie has always existed between the rugby player and the fan but brands have often struggled to capitalise on it. While the premier league soccer player gets further from the grasp of their fans each season, brands in the rugby sponsorship have really started to utilise their close ties to make better, more engaging campaigns.
The current Vodafone #TeamOfUs television ads are a prime example. They make us feel like we have accidently stumbled upon a private, behind the scenes moment, with the Irish team.
Aer Lingus has also provided the fan with exclusive content since launching their #HomeAdvantage campaign in Chicago last November during Ireland's historic defeat of the All-Blacks. They have turned their transport of the team into a brilliant opportunity to engage with the team and fans alike. Clever social media led activities tailored to each away game have included putting each player on the front cover of their Cara Magazine along with Conor Murray giving us a bird's eye view of his trip to Cardiff through Snapchat Glasses.
With this growing level of interest from brands in rugby combined with more engaging campaigns landing more with their target audience, I think Mr Feehan can rest easy that he will find his new Six Nations sponsor…if he hasn't done so already.
Kevin Moore, Deputy Managaing Director.